(1/22/2003)- Hyun Moo plans to defeat ChiZao.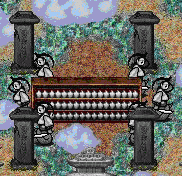 (1/22/2003)- Nexus 5.31 patch on Tuesday January 28th! - That's right! After months of waiting we are finally ready to release the latest and greatest Nexus client! With the new client is four new faces to help bring more character variation, and yet more ways to personalize your character. Along with the addition of these new face graphics we also have a fresh new supply of new weapon, armor, and item images to use in our upcoming quests and events.
As well as the graphic artists additions the programmers have been working hard on several big new features, like a totally new sound system with greatly improved music and new options. Also the game boasts a completely revised map system, which helps to render faster and smoother than ever before, and to improve the functionality of maps in the game. This is in addition to fixing all the known problems such as the dreaded "screenshot" bug, the "refresh" bug, and the "me" bug, among others.
Keep watching in game on the "Dream Weaver" board for more details on exact patch times, and where to download the client in advance to be ready for the patch on Tuesday.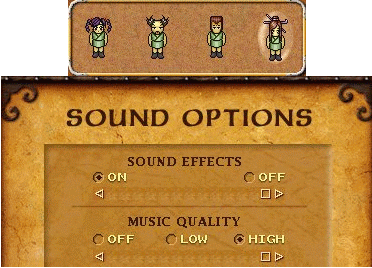 (1/22/2003)- Yinchuehshan returns to Nexus - Finally somebody near and dear to the hearts of many players has returned to Nexus! Yinchuehshan has finally made his way back to us.
While he is here he will be working on maintenance of the server, and supporting the client update primarily, however we all know he won't stop there, and will be holding some of his "Events". Be on the lookout for Yinchuehshan while in Nexus, and be sure to welcome him back, and make him comfortable during his trip.

(1/29/2003)- Patch news - Welcome to Nexus 5.32! This was a small patch to address some of the problems with the 5.31 client. Not everything has been fixed yet, and we are still working on it. We just wanted to get what we had done already out.
Here is a list of some of the things we have fixed:

DirectX 7 requirement (for NT users)
Lists, like spells, items, etc, showing on one line.
Bad legend icons graphics.
Bad who list icon graphics.
Hair dye with emotions.
Logging onto the main map causing crashes.
As well as several other things here and there.
We are still working on several sound related issues relating to turning the sound on and off, as well as the custom room designs. If there is anything else you notice that is not working correctly then let us know and we will fix it or put it on the list.
Take care guys.
Delphi
There is no history news for February and March 2002.