Updated: January 6, 2011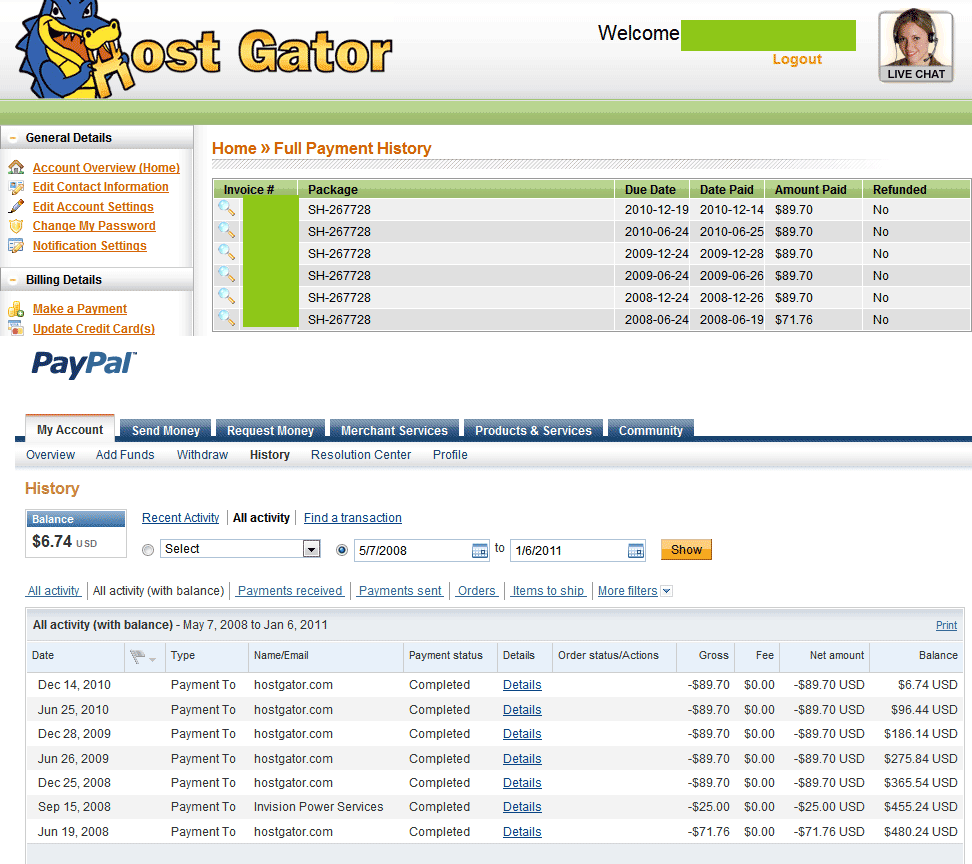 Nexus Atlas has $6.74 remaining in it's account after paying for web hosting along with the software listed below. The expenses for web hosting is shown in the image above. We were forced to go to a low-level business account because of bandwidth levels we occasionally reach. This level of service provices with host backup service along with no down time which is a pleasant change from our previous providers.
Total Donated:
$812.97
Other expenses:
$25.00 - Invision Subscription Renewal.
$149.99 - Upgrade for Forum software.
$95.00 - Database editing software.