The Golden Bunny Quest & Chicken or Egg riddle walkthrough

Posted by: Vini

--

11:15 PM EST

"Looks like Archon Help Day left someone broken hearted! Poor little Golden Bunny is feeling blue; he's got Honey Bunny on his mind and in his heart, but they will never meet again unless you lend a hand! Will these two furry creatures live happily ever after, or are they destined to wander alone wondering what might have been?..."
Extracted from Whispering Winds board.

It seems that the Golden Bunny is forbidden to enter Mythic Rabbit cave unless he can bring Juicy Carrots to the "Mean Mr. Boss Bunny" who wants the Golden Bunny to prove himself before he can enter the cave and be with his beloved Honey Bunny.

The Golden Bunny's problem is: the easiest way to obtain Juicy Carrots in the lands lie at the green grass fields of Mythic Rooster cave and as it's well known rabbits and roosters don't get well along in Mythic, so It's not like Golden Bunny can go and fetch it…. But you can!

Your quest, if you choose to accept it, is quite simple. All you have to do to help the Golden Bunny is to go to Mythic Rooster cave and fetch a Juicy Carrot from Ms. Chick Boss who can be found quite near the exit of the rooster cave.

So here's what you need to do:

1. Go Mythic Rabbit cave and talk to the Honey Bunny at first room.
2. Go outside and talk to the Golden Bunny.
3. Now head to Mythic Rooster cave and ask Ms. Chick Boss for a Juicy Carrot.
4. That's it!

Wait, what? Ms. Chick Boss won't give you the Juicy Carrot to any outsiders? How come? Slay it and take by force then…. No?

Oh… yes, yes. Ms. Chick Boss can make an exception if you help solve the quarrel (and riddle) between the Chicken and the egg about who came first. If you solve this unsolvable riddle she'll give you a Juicy carrot.

So who came first? Chicken or egg? Do you know the answer?.........Neither does the Ms. Chick Boss. She actually explains she has been trying to find the answer to this riddle for ages but the spiritual knowledge of how life start and what death is, she doesn't seem to understand much of concepts.

Well who understands about it then? Shamans of course!
Your quest now just got a bit longer as you'll have to visit all 5 kingdom shamans (2 in Koguryo, 2 in Buya and 1 at Nagnang) and the 3 visage shamans which are located at each of the Rogue guilds. You can do the at any order but this is the one suggested to save walking:

a. Visit Dusk Shaman near Koguryo west gate, north of the butcher.
b. Visit Pearl at Koguryo's Rogue Guild, south to west gate.
c. Visit Dawn Shaman near Koguryo east gate, north of Tree of Reflections.
d. Visit Onyx at Buya's Rogue Guild, just next to Buya west gate.
e. Visit Felis Shaman to east of Buya Haunted House.
f. Visit Storm Shaman to north of Buya Arena.
g. Visit Mountain Shaman to northwest of Nagnang south gate.
h. Visit Diamond at Nagnang's Rogue Guild to west of Mountain Shaman.

Each time you visit one of these shamans you'll get a Silver Thread piece and a slightly karma raise. Once you get 8 Silver thread pieces (and 8 karma raises) it is time them to find a way to bond these pieces together so you can summon the Mother Shaman. To do that you must head to Tangun.

5. Visit the Place of Healing, a tent at southwest of Tangun Village (005,140) and speak with Kon-gang as she knows much about Life and Death.
6. Click her and choose "Kon-gang's Contribution". She'll explain that she doesn't know the answer of who came first (Egg or Chicken) but wil lend you a Mini Big Cauldron for you to mix all the Silver thread pieces you've just collected.
7. Use create system to mix the Mini Big Cauldron with the 8 Silver Thread Pieces you collected. You'll then summon the Mother Shaman.
8. Ask her about solving the riddle and she'll explain that the answer to the question isn't egg or chicken. The right answer in fact is: Pixel
9. Now that you know the answer to the riddle go back to the Rooster inside Mythic Rooster cave and click it again. Choose "Juice Carrot Reward" and answer the riddle.
10. The Rooster will call you a Genius (although it was the Mother Shaman who gave you the right answer) and reward you with the juicy carrot.
11. Go back outside to and walk north to reach the Golden Bunny. Click him and choose "Bunny's paradise".
12. Turn in the Juicy Carrot, make the bunny happy and get a Bunny's amber reward. You'll also get a new legend mark which says: "Solved an unsolvable riddle!"

Congratulations!

Oh! Wait. You're curious to know what Bunny's amber is for, aren't you?

When used the Bunny amber casts a random Fireworks effect Master. Don't worry about using it since it doesn't disappear and can be reused every 10-15 Minutes. Fun isn't it? Just be careful to cause fire. You wouldn't want to be convicted for arson would you?

~Vini Normad'or~
~Hyul 63, Moon 5~

P.S. Note: This walkthrough will be filled with screenshots soon. They do take a while to get edited, especially during Easter weekend.
| | | |
| --- | --- | --- |
| | | NexusAtlas Outage |

NexusAtlas was down for ~12 hours due to an outage at our host. The site should be back up now.

-LordAchoo
| | |
| --- | --- |
| Wednesday, April 16, 2014 | |
Poor Golden Bunny!

Posted by: Loxie

--

4:43 PM EST

A new Easter event popped up with the eggs! Here is the description from Whispering Winds:

Looks like Archon Help Day left someone broken hearted! Poor little Golden Bunny is feeling blue; he's got Honey Bunny on his mind and in his heart, but they will never meet again unless you lend a hand! Will these two furry creatures live happily ever after, or are they destined to wander alone wondering what might have been?...
April 16th, 2014 Reset

Posted by: Loxie

--

4:41 PM EST

* New Easter event is here, check the Whispering Winds board for more details!

* Easter and Spring themed itemshop items will be coming back to the itemshop this afternoon

* Take a break and go on a hunt for eggs and costumes which will be appearing around the kingdoms
Multi-Bank Cataloger: Dragonshrine Banker

Posted by: Vini

--

11:55 PM EST
Do you have trouble searching through many character banks to find how many items you have or which of them has which items stored?
Well, Ryka did and she decided to create a new tool's website for her and for other nexus members to browse through the banked items in a much easier way.
It's called the Dragonshrine Banker.

How does it work?
On the left you type in a character name and click "
Catalog me
".
Once you click it will go to your user page on nexustk and grab all the items that you have deposited in your bank and add them to list on the right. You can easily search through the characters items you have cataloged on the right by typing in a search string such as "amber". This will return all your characters that have anything named "amber". So yellow ambers, dark ambers all will show as well as their amount.
And if you leave the page and come back the names that you have cataloged previously will still be there!
If you like it, perhaps you would like to drop Ryka a letter letting her know this new tool was useful to you and if you have ideas to add to that, I'm sure she'll enjoy.
~Vini Normad'or~
~Hyul 63, Moon 5~
Nagnang Ministry has a new leader

Posted by: Vini

--

12:54 AM EST
There was a leadership shift at Nagnang Ministry last wednesday. Minister Thameus has stepped down after 6 Hyuls (8 months) of service to Nagnang kingdom under Prince ChaeRi.
The new nangen Minister is Koohwen, a shaman from Alizarin clan who has served Nagnang Eternal Order and army before.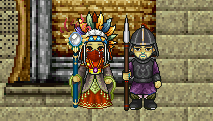 NexusAtlas congratulates Minister Koohwen on his newly achieved position and thanks Thameus for his service to Nexus community.
~Vini Normad'or~
~Hyul 63, Moon 4~
Powered by Coranto
All portions of this website is copyright ©Nexus Atlas 2002-2010. Nexus Atlas, Nexus Network original content, layouts, logo and other creative works are copyright Ben Moody 2002-2010. The current website layout was programmed by Nagnag. A large majority of this website's information is copyright ©Nexon Inc. (www.nexon.net) and Kru Inc. (www.kru.com). The news presented on this main page not only contains factual information on the game Nexus: The Kingdom of the Winds by Nexon Inc, but also the opinions of the person who is writing the news. Information from this website should only be used as reference and should not be the final word on any matter. Information on this website should not be used without the permission of Nexus Atlas.