Have you noticed most Nexus profile Portraits are gone?
It seems that when GMs updated Nexus software to start storing ScreenShots and Users in "Documents\NexusTK" folders a minor Nexus client edit was forgotten that basically removed everyone's profile picture. But worry not! You can manually correct this and get your portrait visible to everyone again.
To re-add your portrait do the following:
1.
Access your new user lists folder at C:\Users\(vini)\Documents\NexusTK\users
Of course in your case you need to replace (vini) with the correct name of your Windows user.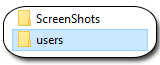 2.
Once in the new user folder copy the .jpf file which is your Portrait file. If you don't have a .jpf file there, then copy the .usr file.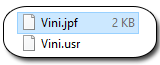 3.
Access the folder where Nexus TK.exe is installed. Normally it should be - C:\Program Files (x86)\KRU\NexusTK and manually create a new folder there called: "users". Once done, basically all you need to do is paste the .jpf file there (or .usr in case you don't have a .jpf yet), log off and log back in in Nexus and your portrait shall be back!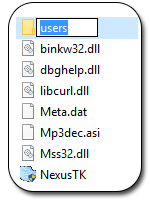 If you don't have a .jpf file and don't remember how to create your portrait, basically all you need to do is
download the Nexus Portrait Maker
, also known as "
Facemaker
". The FaceMaker is a very old executable file, created in 2001, but that still does the job in a not so perfect way.

All profiles are 48 width x 56 height. Once you finish editing your profile portrait in photoshop or any similar image software you can save a .bmp or .png version of it and open it in FaceMaker 2. You'll only be able to choose the character to save that portrait into if you did the process of importing the .usr file listed above on step 3.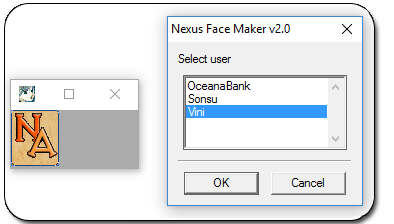 If you want to have a portrait with corners cut to fit the profile perfectly, here is an
image you can copy to be on top of your portrait picture
. Remember it has to 48x56 pixels or else the frame won't fit well.
Enjoy your portraits!
~Vini Normad'or~
~Hyul 80, Moon 1~