| | |
| --- | --- |
| Friday, February 16, 2018 | |
Seollal: Lunar New Year

Posted by: Vini

--

11:33 AM EST
Today the Kingdoms of the Winds celebrate its Lunar's New Year with arrival of the Earth Dog year.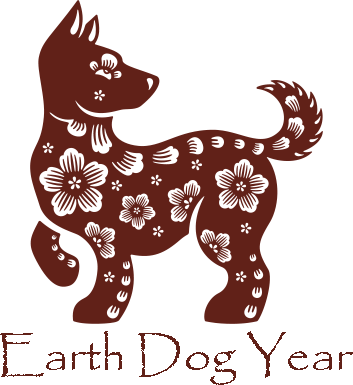 Different from the solar (Gregorian) calendar, the lunar calendars have Leap Years about once every 3 years, which instead of adding an extra day, it adds an extra month; that's right 13 months in a year. That's why Fire Rooster year that started on Jan. 29th, 2017 only ended yesterday Feb. 15th, 2018, having a total of 383 days. As you probably know by now, the Luna new year is always represented by one of the 12 mythic animals and one of the 5 "Wu Xing" elements (earth, fire, metal, water and wood). Such year is filled with mysticism and important occurrences as previewed by astrologers from Han Empire:
According to astrologists of Han Empire, the
Year of the Earth Dog
will bring refreshment and regeneration, accelerating the initiation of all things. But, this will bring, in the same time, pressure and stress in the everyday life. Postponing and negligence are words will need to be removed from your vocabulary, as it will be very good year regarding the financial aspects. It will be good year in all respects, but it will also be an exhausting year. You will be happy, yet frustrated, rested, yet tired, cheerful, yet dull. It's a year when hard work shall be recognized. Curiosity: The last Earth Dog year was in 1958.
~Vini Normad'or~
~Hyul 94, Moon 1~
| | |
| --- | --- |
| Thursday, February 15, 2018 | |
Kruna Valentine's Collection

Posted by: Vini

--

12:24 AM EST
As the Kruna Item Shop Manager, CoverGirl has announced the 2018 Valentine Collection, releasing 2 new coats and 2 new head accessory types: Lace up dress (18 colors), Trimmed suit (18 colors), Unbalanced hair (9 colors) Unbalanced cut (9 colors)

Click the images to see the full catalog of new kruna items in high resolution: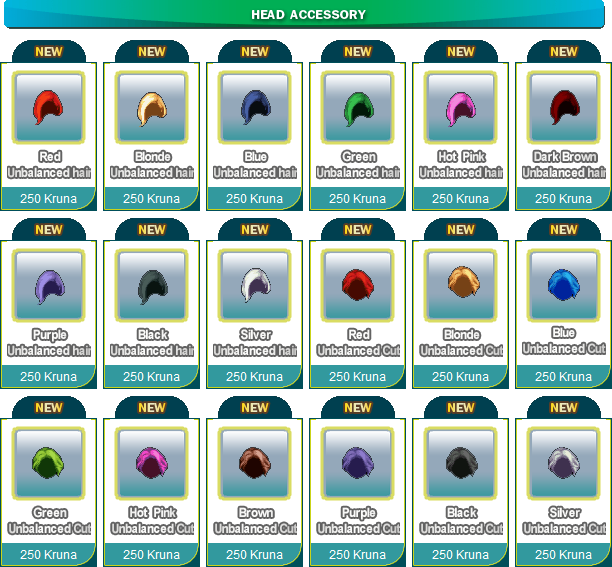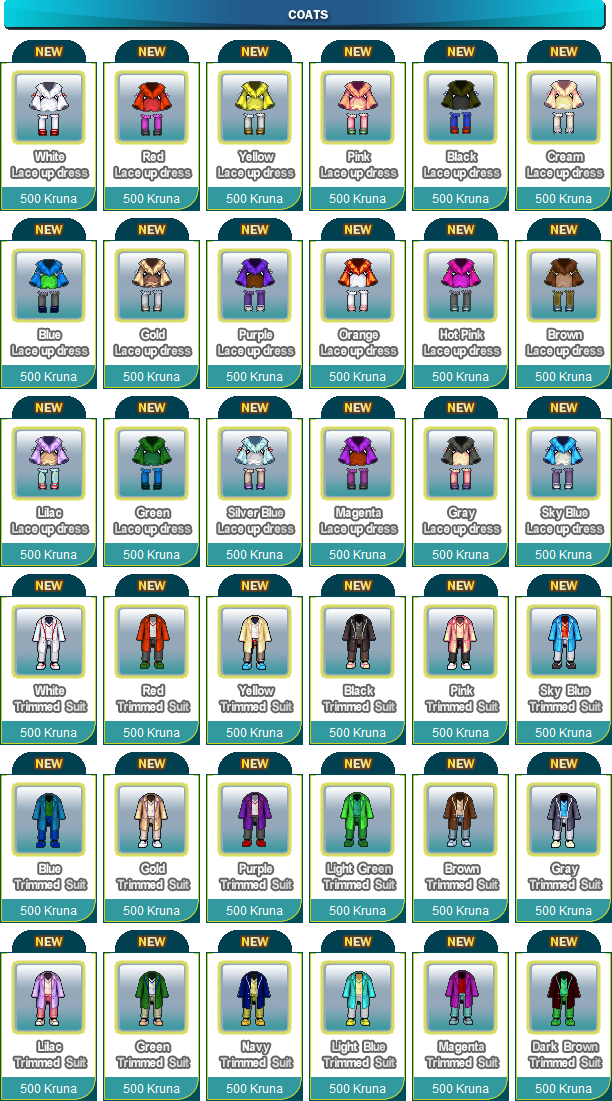 Happy Valentine's Day!
~Vini Normad'or~
~Hyul 94, Moon 1~
| | |
| --- | --- |
| Wednesday, February 14, 2018 | |
Server Reset: Valentine's Season begins

Posted by: Vini

--

6:55 PM EST
Earlier today a minor server reset removed the Winter Wonderland and Nightmareland areas and snow melted out of the kingdoms. With the snow melted, the kingdoms were swarmed by thousands of butterflies, but worry not, as usual they're harmless.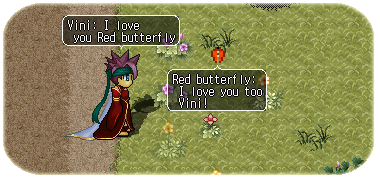 If you say you love these butterflies, they'll fly away rewarding you with a variety of valentine's gifts. Here's the list of what they give:
Chocolate cake - Gives you 100% vita fill

Chocolate heart - Share a kiss with person in front of you

Red Candy Box - Dance with person in front of you

Valentine Chocolate - Gives you 100% mana fill

Valentines Flower - For holding on right hand (weapon)



Along with that the only other known update was to Imperial Runway Foyer in Buya, whose models have been wearing new valentine's kruna clothes as shown below.




Here's a copy of the Dream Weaver's post:



BOARD TITLE: Dream Weaver
FROM: NexusTK DATE: 1/20
SUBJECT: Quick Reset - Jan. 20th, 2018

- Happy Valentine's Day!

- Winter Wonderland ends.

- Runway models updated.


Check the list of new kruna items available on next post.
~Vini Normad'or~
~Hyul 94, Moon 1~
Powered by Coranto
Information copyright © Nexus Atlas 2002-2018. Content copyright © Kru Inc. (www.kru.com) and © Nexon Inc. (www.nexon.net). The news presented on this main page not only contains factual information on the game Nexus: The Kingdom of the Winds by Kru Inc., but also the opinions of the person who is writing the news. Information from this website should only be used as reference and should not be the final word on any matter. Information on this website should not be used without the permission of Nexus Atlas administration.