Shortly after a reset today, and
a post from Stein
, the entrance to the Abandoned House was found inside the Buya Haunted House (In the room "Condemned" at the coordinates 07/08)
Inside, you can find the bosses from last year's underworld event. The bosses return in new forms until you kill their sixth form.
Their AI is similar to Lost Mine leech bosses. They cast Hoche to prevent curses and they dispel if they're slept. Blind seems to work very well on them.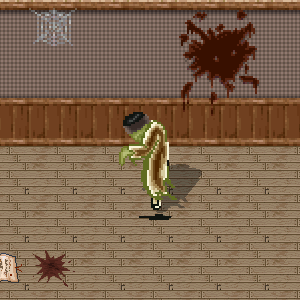 The
Demented Crafter
can drop a Broken Modulator (Confirmed by Rachel after a grueling 35 minutes!) I've also heard he can drop 10 cloth, 10 fine cloth, or a red potion. Loxie tells me that the boss can also drop a full Skill Modulator.
Beard doesn't respond to "Broken modulator" anymore, but it seems that TaikPae
can fix them for us
!
(I believe this means you need to send an n-mail to "TaikPae" rather than visit the NPC in Kinung)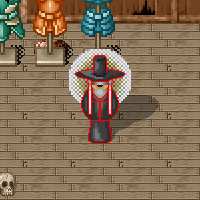 Claw
can drop a Claw mantle. (Confirmed by BagOfChips)
The Hollow Ghost (Spirit with a brown hat) can drop a "Scroll of mortality" but it might not have a purpose this time around.
Thank you to BagOfChips, Obduracy, Snack, and Loxie for information! Also thank you to Vini for posting useful information and images in the event last November!