| | | |
| --- | --- | --- |
| | | A Prince is Born in Buya! |
At time "Hyul 71, 7th moon 20th Sun 11 AM," Buya experienced the birth of its Prince. A young little baby named
Daeso Senshi
was born!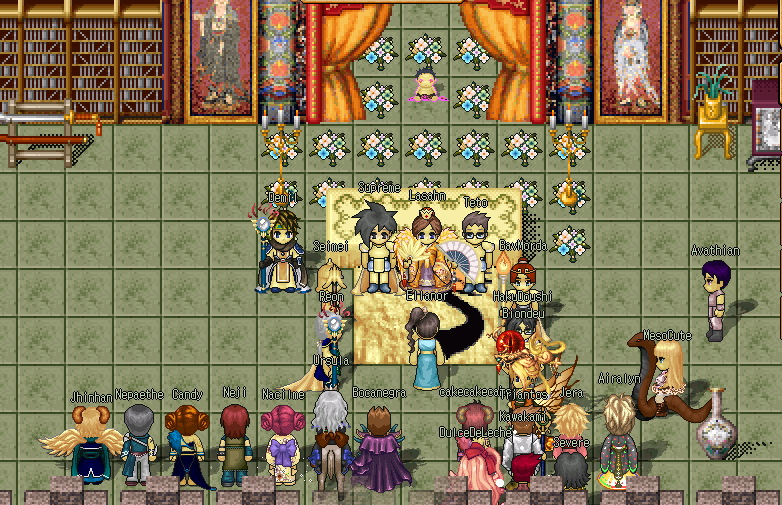 Shaman
Ellanor
was the one who conducted the birthing. She even agreed to become the Royal Nanny!

Cute little fellow, isn't he?

And his first word just so happened to be "Buya!" Even from the start, he looks like he's going to be a future leader to lead Buya to glory!
--
-Bocanegra-
Updates from latest server reset

Posted by: Vini

--

9:45 PM EST

A server reset happened just now and brought few updates for:

Ranger subpath

Muse subpath

Phoenix clan

The chocolate eggs that were spawning for Easter event are gone, but the Red squirrels and strange creatures for the event are still roaming around.

~Vini Normad'or~
~Hyul 71, Moon 7~
A special Revels' theme

Posted by: Vini

--

8:22 PM EST

Poetry Revels this week has a special theme: "Lady of Mystery". It's an homage of the Revels archons to the memory of Sarina, who since the early days supported the hosting of Revels and Story contests.

What is interesting about it is that since "Sarina" is now the name of the memorial NPC in Dae shore, the name can be mentioned at the verses of submitted poems.

~Vini Normad'or~
~Hyul 71, Moon 7~

| | |
| --- | --- |
| Wednesday, April 22, 2015 | |
KSG Premier

Posted by: Hatiki

--

11:29 PM EST
| | | |
| --- | --- | --- |
| | | World shouts Vs Sages! |
I've seen this time and time again, many folks reply to a world shout with a sage Or a sage replied with a world shout!
Today I'm going to Show you how to tell the difference between the two.
1st you'll need to Push your Talk button on the bottom left corner and select Color.

2nd you need to change the Shout and System Colors!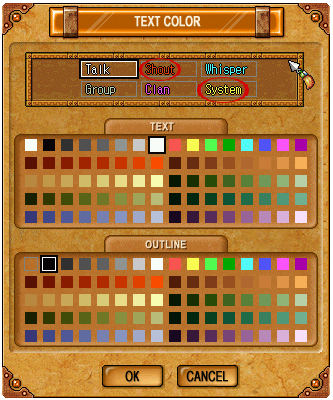 And now you'll be able to See the diffrece between the two! World Shout is your Shout color,
System is your Sage color.
| | | |
| --- | --- | --- |
| | | Weekly photo contest |
This weeks winner for the photo contest is
Molli
thanks for everyone that Submitted a weekly photo!
You may start submitting you photos to
weeklypics@nexusatlas.com
And you might be the next winner!
To see Molli's photo she Submitted, click the link below.
Weekly photos
---
Easter Kruna Package Info up!

Posted by: Aeris

--

3:57 AM EST
Powered by Coranto
All portions of this website is copyright ŠNexus Atlas 2002-2015. Nexus Atlas, Nexus Network original content, layouts and logo are copyright Ben Moody 2002-2010. The current website layout was programmed by Nagnag. A large majority of this website's information is copyright Kru Inc. (www.kru.com) and ŠNexon Inc. (www.nexon.net). | The news presented on this main page not only contains factual information on the game Nexus: The Kingdom of the Winds by Kru Inc., but also the opinions of the person who is writing the news. Information from this website should only be used as reference and should not be the final word on any matter. Information on this website should not be used without the permission of Nexus Atlas administration.