| | | |
| --- | --- | --- |
| | | A step in the right direction- Server/client patch notes. |
BOARD TITLE: Dream Weaver
FROM: mir DATE: 8/26
SUBJECT: Server & Client Patch - August 26th, 2016, 2016



- MQs can be performed twice a day & two Daily Coins dispatched per day

- Woonsoo gives you an option to consume saved up MQs (No exp. or Daily Coins given with this option. Available for one month only) Further MQ rollover is removed.

- Experimental Kruna item: Experience Envelope that will hold and restore1 Bil. Exp., cost: 5 Daily Coins or 1 Big Malga, can be purchased from Woonsoo. Used to sell more Exp. than Max. Tradable (Nah...)

- Experimental Kruna item: Fragile Orb of Mercenary Warrior, non group use, cost: 5 Daily Coins or 1 Big Malga from Woonsoo. (U)se the orb to summon and dismiss mercenaries.
| | | |
| --- | --- | --- |
| | | A kittie as the new Ranger elder! |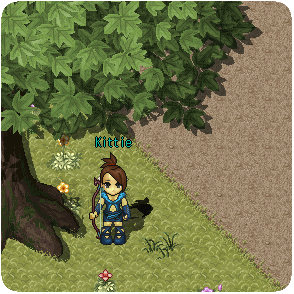 MarlenDotter has passed down eldership to Adventurer Kittie earlier last week and has prepared a small speach
"I am so thankful for MarlenDotter's leadership and friendship over the years. I am exciting to become the
next Elder and continue to lead the great Rangers! We look forward to continuing to grow and expanding our
services and teachings to the community.
Kittie
Ranger Elder "
MarlenDotter held elder for a short period but lets all welcome Kittie to carry on the ranger path.
',Linuxkiddy
-Hyul 82,2nd moon.
| | | |
| --- | --- | --- |
| | | Brand New Clothes?! |
Looks Like some Coats in a huge array of dyes have just been released ~ Coats that have never been seen before!
Just in time for the cooler coming weather as well, enjoy the assortment!
BOARD TITLE: Item Shop Announcements
FROM: CoverGirl DATE: 8/20
SUBJECT: Brand New Clothes
Brand new clothes have been made and added to the Item Shop. Now you can try to put them on in your own fitting room.

Thank you for those who helped me choose the design and color, and also those who helped with sewing all night long. And special thanks to all of you who have been waiting patiently.

I hope you enjoy. And now I desperately need some more sleep :)

** CoverGirl

Coats
: (pass the cursor over the image to check color names)
P.S. Don't Forget to Try these out in the new Fitting Room! ~ Shift + F9 to use ~ *girly squeal* can't wait to see what else is in store for us!
Also, don't forget to check out the tons of items still on SALE currently available in the kruna shop!!
Powered by Coranto
All portions of this website is copyright ŠNexus Atlas 2002-2016. Nexus Atlas, Nexus Network original content, layouts and logo are copyright Ben Moody 2002-2010. The current website layout was programmed by Nagnag. A large majority of this website's information is copyright Kru Inc. (www.kru.com) and ŠNexon Inc. (www.nexon.net). | The news presented on this main page not only contains factual information on the game Nexus: The Kingdom of the Winds by Kru Inc., but also the opinions of the person who is writing the news. Information from this website should only be used as reference and should not be the final word on any matter. Information on this website should not be used without the permission of Nexus Atlas administration.