| | |
| --- | --- |
| Saturday, September 6, 2014 | |
New Ranger Elder - He's a BeastGuy!

Posted by: Guldar

--

11:19 PM EST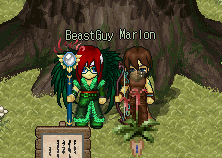 Breaking news! Only minutes ago there was another shift in Eldership in the Wilderness. Marlon has stepped down, choosing his right hand man
Elder BeastGuy
to take up the reigns and lead the Ranger path.
When the new Elder was asked for comment, BeastGuy made the following statement, "I would like to thank Marlon for all his hard work and service. As Elder I look forward to teaching new blood the ways of the Ranger, as well as upholding our traditions."
Keep up the good work, and good luck! Ranger on!
--Guldar
For the Horde! - New Barbarian Elder

Posted by: Guldar

--

10:56 PM EST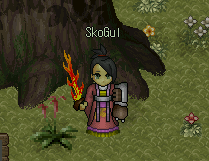 A few nights ago, the not-so proverbial Barbarian Torch was passed on from the hands of Zarcom to his successor
Elder SkoGul.
We at NexusAtlas wish both SkoGul and the Barbarian path a better and brighter future.
When asked for comment, Elder SkoGul only grunted and snarled at this NexusAtlas reporter before she rended her garments screaming "FOR THE HORDE!" as she streaked out of Kugnae.
--Guldar
Kru and Fraud Charges

Posted by: Loxie

--

8:20 PM EST

Received another email from KRU's support:

Hello,

If there are players that have not reported in yet with specific details of the fraudulent charges, it would help if they provide this info individually to us. We are currently communicating with payment processors to figure this out, and only a few players have reported to us so far.

Thank you for your help.

Ticket Details
===================
Ticket ID: (Removed)
Department: Account / Billing



If you're receiving fraud charges please ticket KRU with the following information. They can't look into it without your help.

Hello,

Thank you for bringing it to our attention.

To prevent such a thing from happening in the first place, we do not keep any credit card information in our system.
And the user interface you see during checkout is actually the interface of the payment company.
It's very very heavily encrypted transaction, and their business is secure payment processing.
Because of that, we need to get a better understanding of your (and other players) incidents.
If you could provide more information, such as :

- Who fraudulently charged your card, and for what amount (info you see on statements)
- What coupon (registration, kruna, autorenewal etc) you purchased prior to this incident
- Payment processor, if you remember

Any information would help us to look into this in more depth.

Thank you for your constant support.





Ticket Details
===================
Ticket ID: (Removed)
Department: Account / Billing

| | | |
| --- | --- | --- |
| | | A Water Splash Attack in Vortex |
In the wee hours of darkness, on this night, a watery monster crawled from the depths and was spotted at the eastern gate of Vortex! It claimed many lives before it was finally silenced, giving one last anguished cry "NOOOO~"
Who summoned this beast? How did he come to be there?? Will there be others to follow?! Even my silver thread was severed though I was able to call myself back to this world, others were not so fortunate *sigh*
((And being that I am battling the horrid Windows 8.1... the winds pulled me away frequently before I could aid anyone! Some shaman I am *grumbles* In any case, I'd rather fight the water boss than this OS.))
Thank you to the brave heroes who put this beast to rest, the lives of those you saved will no doubt be grateful and sing your praises!
(\\,ae
Powered by Coranto
All portions of this website is copyright ŠNexus Atlas 2002-2010. Nexus Atlas, Nexus Network original content, layouts, logo and other creative works are copyright Ben Moody 2002-2010. The current website layout was programmed by Nagnag. A large majority of this website's information is copyright ŠNexon Inc. (www.nexon.net) and Kru Inc. (www.kru.com). The news presented on this main page not only contains factual information on the game Nexus: The Kingdom of the Winds by Nexon Inc, but also the opinions of the person who is writing the news. Information from this website should only be used as reference and should not be the final word on any matter. Information on this website should not be used without the permission of Nexus Atlas.