Welcome to Nexus Atlas!
The Internet's #1 Source for all Things Nexus!

Headlines
Chaos blade revealed! -- LinuxKiddy -- 4:58 PM, March 30
A new primogen is elected for The Forsaken -- Donjuan -- 11:47 PM, March 29
The Funeral's Ceremony -- Donjuan -- 11:20 PM, March 29
~Weekly Photo winner results! -- LinuxKiddy -- 10:40 PM, March 29
"Active GM" -- Bocanegra -- 9:22 PM, March 29
Funeral of Buya King begins very soon -- Vini -- 8:15 PM, March 29
Puzzling out Augury visions -- Vini -- 11:46 PM, March 28
Rise of the Kruna Database! -- Aeris -- 5:07 AM, March 27
New Primogen of Tiger Clan -- Vini -- 2:16 AM, March 26
Small server reset -- Vini -- 9:31 PM, March 25

| | | |
| --- | --- | --- |
| | | Chaos blade revealed! |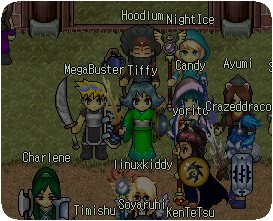 Tiffy decided to Withdraw the Chaos blade today to reveal that It in fact is still in NTK. There was Rumors of it being sold/given away and even Blown up is finally over! Tiffy still has the chaos blade And says she'll never sell it so stop asking! Everyone's excited over the chaos blade still being here.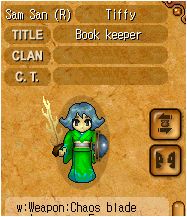 | | | |
| --- | --- | --- |
| | | A new primogen is elected for The Forsaken |
After a long period without a leader, The Forsaken clan has a new primogen elected today:
Millinator
.
The clan is now officially out of lockdown.
Congratulations Primogen Millinator!
Brought to you by,
-,-@ Donjuan
| | | |
| --- | --- | --- |
| | | The Funeral's Ceremony |
The ceremony began with Minister Biondeu thanking those who were present and saying that although Geumwa a man that many individuals did not embrace, he was the husband of the Queen, the father of the throne's heir. He envisioned that perhaps upon his death, it is an opportunity for people to remind themselves to try to understand and get to know people before casting a stone at them. Then he opened space to General Reon speak.
General Reon admitted that Geumwa might not have been the perfect king they would want for Buya, but that he cared and loved Lasahn on his own way. Besides some misplaced words and disgusting opinions, the General never witnessed true malice from him and therefore mourned his loss with those who can understand the burden Geumwa carried since his first days at Buya until his last as King of Buya.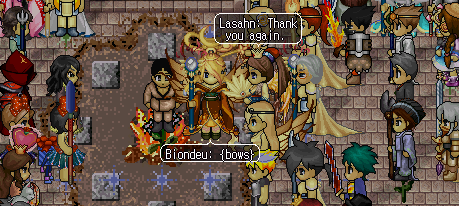 Queen Lasahn's sorrow didn't allow her to speak much words. Was too hard for her to say any speech towards the husband she did not choose, but who is giving her a child. General HanXin on other hand had few words to share. "
The news of Geuwma's death has just reached Han, and I was dispatched immediately
.
HanXin acknowledged that Geumwa didn't make many friends during his time in Buya, but was a good man (that's his opinion) and delivered what he promised. "
There are different types of men. Some that will speak fancy words to your face, smile, shake your hand and turn around and sell you for a half tarnished gold coin. He wasn't such a man
". Said HanXin. "
He may have come on strong and say a bit too much to your face, but what he said, he meant
", completed the General.
HanXin completed his speech saying that the funeral was a sad day for Buya and all who really knew Geuwma and spoke very angry words to the winds, warning that whoever committed the assassination will not go unpunished and that his or her days are numbered.
The ceremony ended with the presence of Shaman ZenRu who held a ritual to the spirits asking them to help guide the soul of the fallen king into the spiritual realm. She asked for peace and healing to the people of Buya, especially to the widow Queen.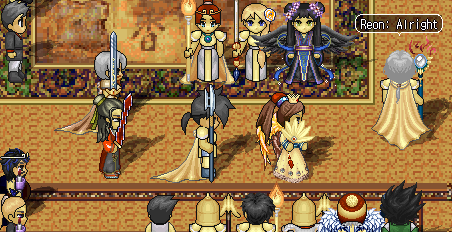 After that, those present in the ceremony entered the palace and gathered at the Courtyard for a moment. Then they headed to the palace's secret garden where citizens could pay their final homage to the dead king and his widow before his body was sent back to be buried at Han, his birthplace.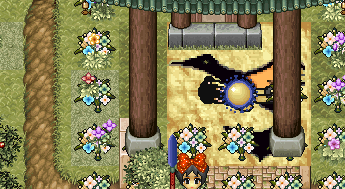 The ceremony did have some disturbance when couple members of Forsaken clan began shouting and
accusing Lasahn
of being the person behind the death of her husband. While then, Prince
ChaeRi
expressed his condolences to the Queen of Buya, while the two royals of Koguryo were not seen during it.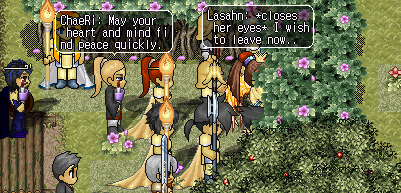 The funeral ended when Lasahn decided to return to her room and soldiers accompanied her. General HanXin tagged along and is supposed to be sleeping at BIA's barracks for the night. It's not sure when he'll return to Han.
Brought to you by,
-,-@ Donjuan
| | | |
| --- | --- | --- |
| | | ~Weekly Photo winner results! |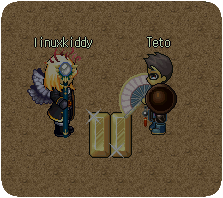 This weeks winner for the photo contest is
Teto
thanks for everyone that Submitted a weekly photo!
You may start submitting you photos to
weeklypics@nexusatlas.com
And you might be the next winner!
To see Tetos photo he Submitted, click the link below.
Weekly photos
| | | |
| --- | --- | --- |
| | | "Active GM" |
Much of the frustrations that many of the players have been having over the years is the lack of communication by the GM. Several players took to the Dreams board to show their frustrations. There's about 52 posts at the moment on the Dreams board with the subject "Active GM" or similar.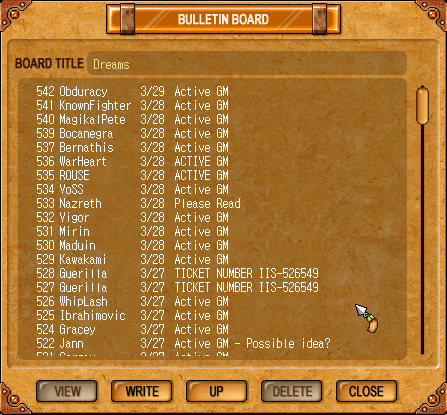 This was the first post (by
Valandil
) that instigated everything.
Will there finally be some change?
---
- Bocanegra -
Funeral of Buya King begins very soon

Posted by: Vini

--

8:15 PM EST
The Minister of Buya,
Biondeu
has informed that the funeral of the King will be held today and is starting in a few minutes at the Palace steps. Here's a copy of the original post made at Chronicles of the Winds.

The Imperial Ministry of Buya is saddened to
announce the funeral and burial of King Geumwa.

Please gather on the steps of the Buyan Palace
on March 29, 2015 at 8:30PM EST.

The Imperial Minister of Buya
Biondeu Hogvakten
Golden Paladin
Garonhi Defender

In respect for Buya's moment, the Koguryo Ministry decided to cancel hosting the Poetry Revels today which occurs weekly at around the same time.
~Vini Normad'or~
~Hyul 70, Moon 12~
Puzzling out Augury visions

Posted by: Vini

--

11:46 PM EST
As it's known, augury visions are presages of things to come in the near future, but as the visions aren't usually clear of what will happen, it's up to us to decipher what they're anticipating and do that hopefully before it's too late. Interpretations of their visions are posted by Diviners at the
Chronicles of the Winds
board within kingdom palaces.
With the auguries representations that were posted about two weeks ago people couldn't realize that "the
Sun
and the
Moon
" seen in the visions were in fact the representations of the King and Queen of Buya. Phrases like "
rejoicing at the sorrow of a sun removed forever
" and "
The lonely moon will be left to fill the sky on its own
" indicated the light of King Geumwa was about to fade out forever, but instead of reading between the lines, most of us simply thought it was something involving Sun Moon Sect instead.
Well, now we can see that the "Sun" in the visions was actually the
King of Buya
, and the "Moon" represents
Queen Lasahn
.
Yet, not all recent auguries were about the Sun and Moon, Prophet
Triantos
had a very different forseeing, here are the highlights of
his augury vision
:
"Brother and sister playing in a vast forest";

"A new player emerges. A darkness, creeping through the forest, hunting the bright one";

"As the game continues, the darkness grows until it ensnares the burning one".

The main new person who emerged since that vision was Taiisrhraa, but there's no sight of him having a sister, or is he a sibling of Mihi? This would explain why he claims she sent him in her place, but her sudden vanishing is still of big concern.

Keep trying to elucidate these visions. Your help might be essential to avoid any other tragedies.

~Vini Normad'or~
~Hyul 70, Moon 12~

Disclaimer:
Always double check if the post you see at the board is a true Augury vision. They're usually easily identified because they're highlighted with yellow bold subject, but if not, it's always good to check Diviner's List to double check if the person has indeed learned the abilities of divination.
Rise of the Kruna Database!

Posted by: Aeris

--

5:07 AM EST
Greetings Aislings!
I will be assisting NexusAtlas to create a comprehensive Kruna database! Once this is complete it will hopefully make everyone's life a bit easier if you want to sell/view the Kruna out there!
Here is a quick example:

If you have any input or suggestions on anything you think should be added or modified feel free to nmail me in game, or send me an email at aeristk@gmail.com!
New Primogen of Tiger Clan

Posted by: Vini

--

2:16 AM EST
Leader of the Tiger clan for the past 6 moons, Primogen
Pyroflames
decided to step down from his position today and appointed his Primarch to be his successor.
The new primogen was one of the original kindred when the clan became official back in Yuri 68, and is our very own
LinuxKiddy
.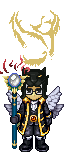 "
I'll do my best to keep tiger strong and we're always welcoming new an old faces
", said Primogen LinuxKiddy.
Nexus Atlas congratulates LinuxKiddy on becoming the newest primogen of Tiger, has faith that his term will be long and prosperous, as well as hopes that this new position won't steal him from the great help he's providing to Nexus Atlas content and database.
~Vini Normad'or~
~Hyul 70, Moon 11~
| | |
| --- | --- |
| Wednesday, March 25, 2015 | |
Small server reset

Posted by: Vini

--

9:31 PM EST
A small reset happened just now to fix the the legend mark given for attending the Forget-Me-Not Ball by removing the duplicate word.

~Vini Normad'or~
~Hyul 70, Moon 11~
| | | |
| --- | --- | --- |
| | | Taiisrhaa's First Visit With the Shaman |
Days ago,
Taiisrhaa
was seen in the Valley of the Mudang, home of the Shaman path.
ZeRu
began conversation with the mysterious man, learning about him and his origins while consuming tea together.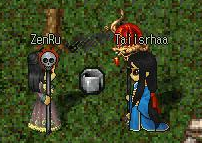 When asked about his purpose in visiting the kingdoms, he responded that he is following the request of
MiHi
: to visit
Queen Yun
and
King Mhul
and congratulate them on their matrimony, new offspring, and rebuilding of the palace.
Over the course of the next two days, he had appeared in the Valley on more occasions. In discussion with various Shaman, he learned about the various facets of their culture and history, including their affinity towards snakes and spirits. In fact,
Taiisrhaa
was even able to take the guise of a slithery reptile, using illusion magic according to him. It was even confirmed that he could hear the spirits too.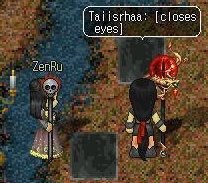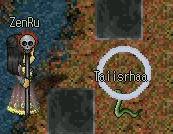 It seems that the conjurer has made a temporary home for himself at an undisclosed area in the Valley. Given a Chieko (Shaman scroll) to read, this location offers him a quiet but spirit-filled place to study the Chieko thoroughly.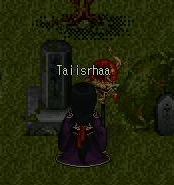 Several things were uncovered about the mysterious
Taiisrhaa
during his visit with the Shaman:
We know his previous home was Kinung, but little is known about his location prior to that. It appears he originates from a swampy or marshy place prior to his time in Kinung. Might be why he has a fascination and interest in our plants and herbs. He arrived at the island on a tide when his original home was flooded. When asked about his parents, he said he knew very little about them, and suspiciously darted his eyes away.
He has the ability to converse with snakes and also has a serpent friend of his own. Also, he possesses the ability to take the illusion of a snake, as mentioned and seen above. This adds to the arsenal of powers that he is endowed with; we know about his powerful attacks and healing, but we now see his other abilities as well. Who knows what else he can do?
His knowledge of the Shaman founder (
JaydePhoenix
) was apparent as well. According to
Taiisrhaa
, his mother talked about the former Shaman and even talked about the fact that she had a Spirit Shard from when she sacrificed her Sevenleaf sword.
Though these events transpired several days ago, there is still much we do not know about this man and his true intentions here.
A special thanks to
ZenRu
and the entire Shaman path!
(
Screenshots taken by ZenRu
)
-----
-Bocanegra-
| | | |
| --- | --- | --- |
| | | Taiisrhaa Leaves His Mark at Kugnae Palace |
Amatus
of the Koguryo Royal Army (KRA) whispered me with information that there were Mango florets placed throughout the Kugnae palace.
Outside the palace: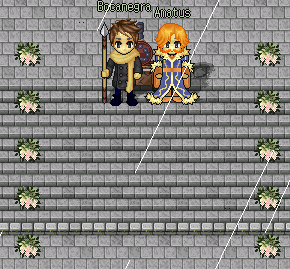 Within the palace: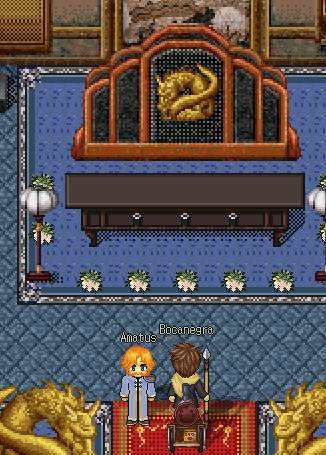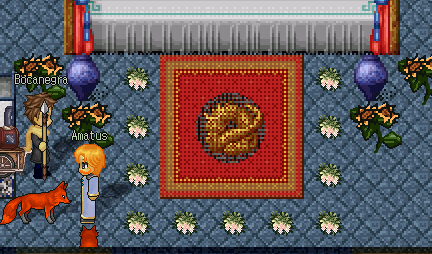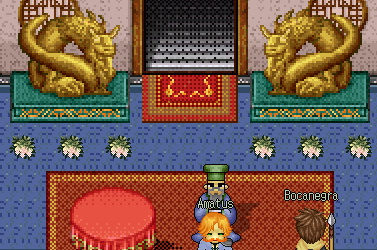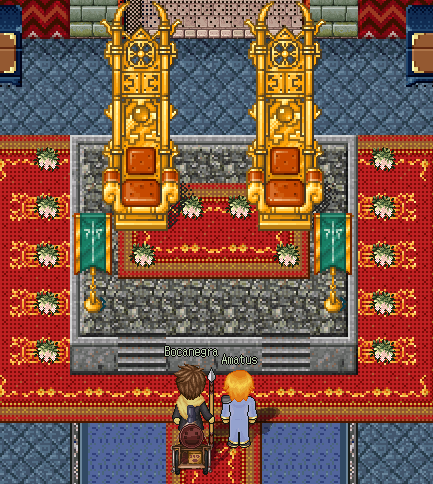 Based on previous observations and information,
Amatus
and I came to the conclusion that the person responsible for dropping the Mango florets must be the strange-eyed Conjurer,
Taiisrhaa
. At first, this was just speculation. In a world shout, I asked the community
"Anybody drop any Mango florets in Kugnae earlier today?"
It was my initial belief that a member of the community may have placed the Mango Florets either to decorate or perhaps even deceive/cause a hoax. The speculation was put to bed though as
Taiisrhaa
himself responded in a world shout stating that he "placed" the Mango florets in the palace. I proceeded to whisper him and ask him a few questions, as you can see in the below transcript: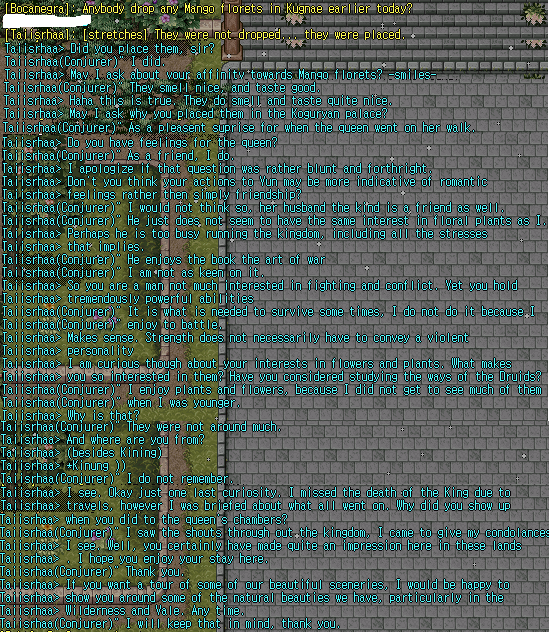 So it seems that his interest in
Queen Yun
is that of friendship rather than anything else; according to him, anyways.
As for his presence in
Queen Lasahn's
chambers, he claimed to have gone to pay his condolences to the deceased
King Guemwa
. However, we still do not know whether or not he had a part to play in the King's poisoning and eventual death!
Meanwhile,
Taiisrhaa
continues to show interest in our lands and the beautiful plants and flowers it produces. He is by far the strangest stranger to visit the Kingdom of the Winds in recent history and has become the main topic of conversation in the community. While some may welcome the conjurer, others have insisted on caution and care while dealing with him.
We still do not know much about his origins and intentions. More information and confrontations are needed!
----------
-Bocanegra-
Powered by Coranto
All portions of this website is copyright ©Nexus Atlas 2002-2015. Nexus Atlas, Nexus Network original content, layouts and logo are copyright Ben Moody 2002-2010. The current website layout was programmed by Nagnag. A large majority of this website's information is copyright Kru Inc. (www.kru.com) and ©Nexon Inc. (www.nexon.net). | The news presented on this main page not only contains factual information on the game Nexus: The Kingdom of the Winds by Kru Inc., but also the opinions of the person who is writing the news. Information from this website should only be used as reference and should not be the final word on any matter. Information on this website should not be used without the permission of Nexus Atlas administration.