Two major events are on the way

Posted by: Vini

--

6:43 AM EST
Although sometimes it seems like people's opinions are not being heard out. They in fact are. Archon Primogeness Alilolelotte has made a public posting in response to the concerns of lack of communication by immortals and revealed that two events are in the way:
Hello everybody:)

As promised I've brought up your concerns to Stein. Thank you Koohwen for organizing players meeting and for making sure it was conducted in an orderly manner.

So, Stein is currently working on an event for you, which is scheduled to be released by the end of this month. This will be a large new event that has some connection to the Secrets of the Buyan Haunted House and is second in the series of three. These three events are independent in terms of quest/reward, but the plots are connected between each other. I hope you will enjoy riddling out this connection and putting all the pieces together.

I know that many of you were also specifically asking about next part of Asmodi Event, and to answer that - there is next part ready and will be implemented when Stein is ready for it. :)

So, enjoy Wisdom Star and stay tuned!

Alilolelotte
Archon Primogen
Kudos to Koohwen for organizing the protest in wilderness as it seems to have been paid out. The immediate response from Immortals renews people's faith in better days. Stay tuned to Nexus Atlas as we'll keep you informed of the development of such events and other updates.
~Vini Normad'or~
~Hyul 73, Moon 2~
| | | |
| --- | --- | --- |
| | | Server Reset - Wisdom Star starting! |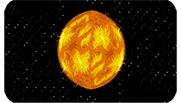 Wisdom Star's double bonus exp
Servers were reset a while about and brought the classic Nexus' anniversary features. Here is what's new, as posted by GM Stein on Dreamweaver board:
Happy Anniversary
!
In celebration of Nexus' 17th Anniversary, a Wisdom Star has begun. It will last until the 8th of July, so there will be plenty of time to hunt! During the Wisdom Star the Vortex bosses will be scared away, but they always seem to come back



Anniversary swords and legend marks are out, so make sure to grab yours for this year's Anniversary!



New wisdom clothes for those who are eligible are now available from the Kingdom Greeter: behold the YeoiIigobBeunZe clothes! The seventeenth version makes you look powerful. Check it out:

| | |
| --- | --- |
| | |
| YeoiIigobBeunZe robe | YeoiIigobBeunZe gown |

Fixes and updates for:
- Covenant clan
- Tiger clan

*Tiger clan NPC Bumsagi Updated to sell
-Coal,flash dust, mountain ginseng, herb pipe,
yellow scroll, meat scrap, indigo potion,
brown potion.

*Tiger Clan Grove received a lot more trees and a larger map

*Edited by Vini
Nexus' 17th anniversary!

Posted by: Vini

--

8:00 AM EST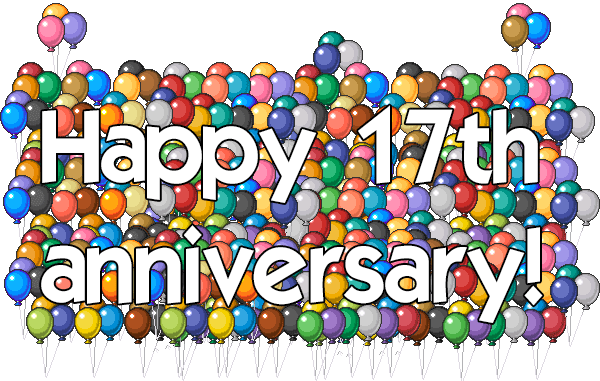 Today we celebrate the seventeenth year of Nexus TK since it went commercial and nearly 19 years since the US beta version. Such impressive mark is an achievement of Nexus community thanks to a very special group of people:
YOU
!
Congratulations to all who contributed to this mark and let's keep united for a grand celebration of 20th years soon to come!
~Vini Normad'or~
~Hyul 73, Moon 1, 1st Sun~
| | | |
| --- | --- | --- |
| | | Protest against Kru interactive? |
On July 1st at 10pm Est a group of people will be standing in the the memorial to Mug at Wilderness (117,76) protesting against the lack of communication and updates to Nexus.
The event is organized by Koohwen and has no ties to NexusAtlas.
Here is his post on Rambling thoughts board:
As NexusTK is about to reach the 20th year of being online (Alpha and Beta). I'm sure many of you feel that same as I do.

I have long loved this game, it has out lasted most if not all of my real life friendships and activities. It has transcended past the realms of just being a game, in to a community, a education system, a finishing school, hell it even tough us morality and right and wrong. It tough us to connect with nature, to connect with the spirit world. To learn inner peace and understanding of ones self interests. Myself along with many others have grown a tight knit friendship with NexusTK.

Though this should be a joyous time, it is not. As our close friend is sick and needs help.

It is about time we are given a chance to have a sit down with Stein and have a Q&A sessions of the the future of NexusTK.

He owes us this at the very least for years of patronage, years of time, and plies of money that we have given to this game.

I wish for all of you to join me, to take part in something.

On July 1st at 10pm Est. I will be standing in the Wilderness (117,76) The location where Mug gave himself to protect the kingdoms.

I beg all of you to join me in protest of the lack of communication between the Kru and its patrons. There we will stand in protest until Stein decided to show himself and us a explanation of the future of my and your very close friend, Nexustk.

Below are a few questions I would liked answered.

If you would like a question added to the list for Stein please send me the question via N-mail. Remember this is not a witch hunt, we are not here to attack Stein, nothing that is considered harrasment will be added to the list.

1. It has been a very long time since any advertisements have be released for this game, as of now a players has taken it upon himself to create on. What if any plans does Kru have to increase the player base of NTK?

2. It has been talked about much in the community about NTK becoming f2p, is this something that Kru has though about?

3. Does Kru a lot a specific amount of time to spend working on NTK content? How much time on average is spent creating new content by Kru?

4. NTK has always been behind Baramue Nara as far as clients go, should we expect a client upgrade coming to NTK?

5. We have seen very few Dreams posts come to life, do you plan to allow more player input in to new game content in the future?

6. It has been the longest stagnant period between "real events"(Things other then Lucky ect.), though most of them recycled why have these events stopped?

7. Has Kru set a timeline to release new content over this year? What should we expect to see in the next year of NTK?

8. The stat gap is becoming larger and larger between old and new players make it quite hard to hunt at lower stats. Does Kru have any plans on how to allow new players to catch up enough to enter higher caves? Such as experience from crafting and other methods?

9. Many have spoke of Vortex or Mythic 4 caves, is this something we will see in NTK?

10. In today's NTK it has become very hard to create activity in clans, does Kru have any plans/idea on how to change the clan system to create activity? ex. Making it much easier for a clan to be disbanded for a lack of activity?

11. Many people have noticed old banned accounts showing up in NTK (items/stats intact most times) though it is quite obvious it is a new player behind the character. What is the screening process for returning past banned accounts?

12. The sale of in game items and accounts has plague NTK for quite some time, does Kru have any plans to combat this issue?

13. Duped/Hacked or Botted Gold is becoming more and more of a issue for the NTK economy, does Kru have a plan to remove some of the Gold from the game to stabilize the economy to allow it to be more available for new players to earn with out using illegal means?

-KoohWen
Customizable forums for Nexus organizations

Posted by: Vini

--

11:36 PM EST
Many Nexus organizations have or had forums to expand the communication between their members. Such forums are very useful to complement what Nexus boards can't do:
organize things by topic

keep unlimited posts (instead of board reset)

do polls to obtain opinion on future requests

share images of events or of ideas to future requests

keep connected with people who aren't registered anymore

etc.

However, many people have been noticing a recurring problem with such organizational forums. They're hard to setup, hard to keep active on and whenever the person responsible for that forum leaves or stops being active the whole forum stops being active and eventually everyone stops using or gaining access to new members. Therefore, we began allowing/setting customized forums for Nexus official organizations again. This has been requested to us by some people for a while now, and we're happy to help set them up.

Here's an example of a recent forum set for usage of all KRA soldiers:





As you may notice, there can be sub-forums inside the organization's forum and each can have a different level of access. In this example, KRA officer's forum can only be read by KRA officers (obviously), which is quite similar to what subpaths and most clans already use for the guides and council. Such customized forums are only visible by current members of such organizations. Not even NA staff or NF moderators can view or read them.

So, do you wish to set your Forum within Nexus Forums? Contact me and we'll help you customize one for your group.
This offer goes to all official Nexus organizations: subpaths, clans, armies, ministries, tutor/carnage/justice departments. Groups others than these will be considered case by case.

~Vini Normad'or~
~Hyul 72, Moon 12~
Powered by Coranto
All portions of this website is copyright ŠNexus Atlas 2002-2015. Nexus Atlas, Nexus Network original content, layouts and logo are copyright Ben Moody 2002-2010. The current website layout was programmed by Nagnag. A large majority of this website's information is copyright Kru Inc. (www.kru.com) and ŠNexon Inc. (www.nexon.net). | The news presented on this main page not only contains factual information on the game Nexus: The Kingdom of the Winds by Kru Inc., but also the opinions of the person who is writing the news. Information from this website should only be used as reference and should not be the final word on any matter. Information on this website should not be used without the permission of Nexus Atlas administration.